Book
Featured in New York's Times Square July & August 2013
#2 on Amazon List of Top 10 Books for Business Success!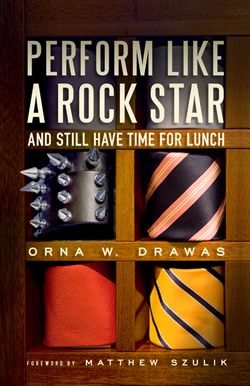 PERFORM LIKE A ROCK STAR and Still Have Time for Lunch
provides the roadmap for any professional seeking to be the best and achieve the most!
Read the book and you will:
Take the mystery out of success.

Learn the secret to focusing on things that really matter.

Create a Rock Star goal that will up-level your life.

Learn to use the power of others to reap great rewards.

Turn e-mail and meetings into productivity tools.

Become the true Rock Star you were meant to be!
FREE: DOWNLOAD TABLE OF CONTECTS AND INTRODUCTION
CONTACT us directly for large volume purchases -or call (844) ORNA-ROCKS.
PERFORM LIKE A ROCK STAR and Still Have Time for Lunch Cards!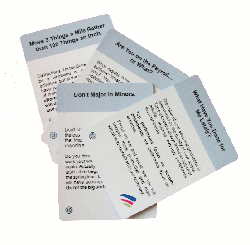 This 35-Card Deck is loaded with Rock Star Rules of Success!
Pick a card, any card, and put it in your wallet, tape it to your computer, leave it on a co-workers desk or stick it on your mirror.
Use the cards for team meetings, personal goals, project management or as simple reminders. Here's just a sample of some of the key concepts in every pack:
Are you stoned or just checking e-mail?

Move 3 things a mile rather than 100 things an inch.

One of these days is none of these days.

Why are you on the payroll?

Don't major in minors.

Can't sleep? Make a list.

So many choices. So little time.

Do me a favor . . . get to the point.
FREE: READ ALL THE CARD TITLES
COST: $9.95/Deck plus $4.00 Shipping & Handling