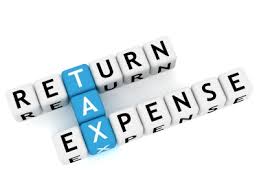 April 15th is TAX Day. How many deductions can you come up with? What else can you write off? Are there any hidden cracks or loopholes you've missed? How about e-mail? Think about it! What does the time you spend on e-mail actually cost you in hard dollars?
Unfortunately, e-mail is not a write-off, although it might just be your greatest expense!
How Much is That E-mail in the Window?
What did you spend on e-mail last year? Figure it out: Divide your yearly salary by 120,000 to get your per-minute wage. Next, determine the average number of e-mails you process each day. Assuming each e-mail takes you an average of 2-minutes, and you go through 100 e-mails per day, then you are spending 200 minutes per day on e-mail. That's 3.3 hours! Now, multiply this number by your per-minute wage to find out how much e-mail cost you last year.
What's it Worth?
A person earning $100,000 per year, working through 100 e-mails per day, is "spending" $833.33 per week, or $41,666 per year, on e-mail. Is it worth it? YOU decide!
The Solution.
Unsubscribe. Get off the cc-list. Control your urge to check e-mail all day long! Make sure your expenses bring value to your bottom line!