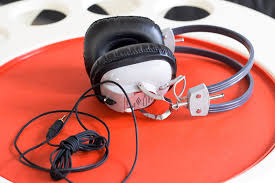 Dear Orna: I'm a Baby-Boomer Manager of a bunch of headphone-wearing Millenials. These 25-30 year olds have a different approach to work success. How do I motivate them to get the best results?
~Signed: Beating to a Different Drum
For the first time in history, four generations are working side by side. The challenge is that they have different values, experiences, styles and approaches to work success. This is creating both conflict and confusion in the workplace; but a good manager must understand how to best manage their people no matter their style or approach. So if your team is made up of Millenials, then you've go tot understand what drum they're beating to!
They Have Confidence!
Generation X, those people in their 40's and 50's - typically view their boss as an expert; someone who's past work experience has earned them respect and authority. But Millenials have a completely different perspective. They think they can go into the CEO's office on their first day of work and talk about what's on their mind. The Gen-X boss is thinkging: "What are you doing?" But Millenials were brought up that way! Their boomer parents raised them to believe that their ideas and thoughts matter. They are used to questioning authority and you're going to have to get used to that!
But here's the good news: Motivate Millenials and they will give you better results than you ever expected!
What Motivates Millenials?
Unlike the typical boss who coverts power and the corner office, Millenials want to find a purpose in their career. They are focused on making a difference in the world. They care if their company is green and they want to know that their company cares about the world around the. So to motivate Millenials, explain to him or her how their job will impact the success of the business and how this organization is having a positibe impact on the world.
They Don't Deserve the Bad Rap!
Millenials get a bad rap, not because they don't do good work, but because they are misunderstood. Millenials like to move through things quickly. They are used to the speed and diversity of the Internet and that's how their mind works. They like to do several things at the same time. When they're asked to work on a project, they might deliver a quick prototype. The problem is, the boss might be expecting a solid final product. This is where communication is key!
When giving direction to Millenials, be explicit and direct. They are quick to jump on a project and to jump to their own conclusions. But if you point them in the right direction, you will likely be more than happy with the results.
What's With the Headphones?
This generation is addicted to music. They have incorporated misic into their very being so they can actually be very productive while listening to music. In fact, a recent survey indicated that 20% of Millenials woudl give up food for music. 48% said they wear their headphones at work and 73% of Millenials admit to wearing headphones as a way to avoid interaction . . . so they can concentrate on the task at hand!
They love their music and use it as a way to focus and avoid interruptions. And that's a good thing!
Get your Millenials on board.
With headphones and a mission, they will accomplish a lot!