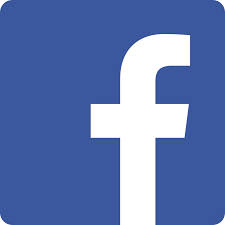 Dear Orna: We have free speech in this country, right? So can I 'diss' my boss or company on my own Facebook page? My roommate says I'll get fired. Will I?
~Signed: Say What I Want!
Dear SAY WHAT I WANT: I feel your frustration, but not sure your solution will work. The legal answer to the question is: It's complicated. It depends of what you say and how you say it. Under the National Labor Relations Act, workers have the right to discuss their wages and conditions of employment when it involves two or more employees acting together to improve working conditions. That is, they are actually trying to make their work environment better.
However, griping or ranting by a single employee is not protected. So commenting on Facebook about how boring your last meeting was or that your boss is an idiot - is not protected. And I might add: of all the boneheaded things you can do to shoot yourself in the foot and commit career suicide, the one most likely to get your fired is badmouthing your boss.
Learn from Charlie Sheen
Remember all the brouhaha surrounding actor Charlie Sheen in the last few years? He's faced accusations of violence and threats against ex-wife Denise Richards and then estranged wife Brooke Mueller. And most recently, the dicey details of alleged drug and alcohol fueled binges that had become a fixture on YouTube. But he somehow still held on to his job as leading man on the hit TV sit-com: "Two And a Half Men." Until . . . Sheen called into a syndicated radio program and went on a rant about Chuck Lorre who is the creator of the show and his boss!
Even though the show was in the middle of filming it's eighth season, just one day after the outburst, production was stopped and Sheen was fired. Looks like after all his antics, Charlie Sheen lost his job for calling his boss names.
Unspoken Rules of Business
Don't ever break the unspoken rules of business. It doesn't matter how powerful or accomplished you are; whether you're an assembly line worker or a top executive. If you break certain unspoken rules, you can lose your job and ruin your career. Here are my top 3:
Never ever bad-mouth your boss. Think he or she won't find out? You're wrong! Juicy stuff has a way of propagating itself.
Never put something in writing you wouldn't want to broadcast all over the Internet. It's hard to believe how often executives, managers and employees document their stupidity in writing. That includes e-mail, texts or anything else that can be forwarded on.
And finally, don't disparage the company or it's products just because you're mad. You're hurting all the other employees, not just the company, by doing so online.
Vent! But First Take a Deep Breath
Employees typically badmouth their boss or their company when they are angry. And one of the problems with badmouthing is that you typically communicate emotions harsher than you actually feel and will most likely regret your words later. The best way to handle a frustrating situation is to take a deep breath . . . Don't address the matter when you're really mad. Wait until you calm down and then speak directly to your boss or your co-worker. The less emotional you are, the more likely you are to arrive at a constructive solution.
Don't vent online. Nothing good will come of it and no one will ever respect you for your rants!