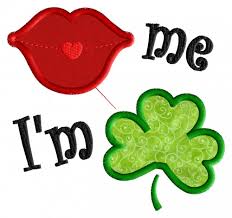 The Luck o' the Irish has rubbed off on corporate America. Companies have discovered that being green increases revenue, attracts the best talent, keeps employees happy and results in a better world.
So what do UPS, Google, REI and Smart MBAs have in common? They value the green!
Left is Not Right at UPS
No one enjoys sitting in the left lane, waiting for the turn signal or for traffic to stop. And frankly, a quicker turn may not save you a lot of time or money, even if you're driving a big SUB; but if you're managing a fleet of more than 95,000 big, square, brown trucks, every "tiny improvement in efficiency . . . will translate to huge savings." This is "what led UPS to limit the number of left-hand turns it's drivers make," writes Joel Lovell in NYTimes.com.
"Using state-of-the-art logistics software, UPS shaved 28.5 million miles off its delivery routes, which has resulted in savings of roughly 3 million gallons of gas and has reduced CO2 emissions by 31,000 metric tons," writes Lovell. That's less frustration for drivers, cleaner air for our world and money in the bank for UPS.
Google is Ogling the Green
How does a huge Internet company go green? By installing solar panels to power the vast data centers that keep the network operating. And their investment has paid off. One month of using Google's products now use less energy per user, than leaving a light on for 3-hours, according to Business Ethics.
Google is looking to the future with the same green-tinted glasses. Google Ventures is investing in several green energy concepts. Building on their theme of "don't be evil," Google is going green to help save the world . . . while fattening up their green piggy bank.
MBAs Want a Company That Cares
MBA's care about their company's values. According to Stanford University, a survey of 759 graduating MBAs at 11 top business schools reveals that the future business leaders rank corporate social responsibility high on their list of values, and are willing to sacrifice a significant part of their salaries to find an employer whose thinking is in synch with their own.
The study examined the trade-offs MBA graduates were willing to make when selecting a future employer. They found that intellectual challenges ranked number one, while money and location were a close second; and a reputation for ethical conduct and caring policies ranked right up there in the top three. Wan the smartest employees? Show you care about the world and they will flock to join your team.
Happy Workers are More Engaged
REI boasts 14 consecutive years on Fortune Magazine's "100 Best Companies to Work For" list. With 87% employee engagement and 79% retention rate, REI credits their employee love-fest with their commitment to pursuing sustainability and operating in a socially responsible manner.
According to the company's Stewardship Report, REI employees have logged 109,785 volunteer hours, the company has awarded over $3.7 million in grants to more than 330 non-profit partners and maintained over 23,454 trails. Who wouldn't feel good about working for a company that cares and shows it?
Green isn't just for the Irish anymore. It's for all companies . . . all of the time!